Saturday, June 29th, 2019
How would your town (population of only about 10,000) handle it if 38 planes with 6,579 passengers landed on your doorstep unexpectedly? In Newfoundland, they have a local expression about visitors – they call them "the come from aways" – so that's how the hit Broadway Show Come From Away got its name.
David Hein and Irene Sakoff, Canadian husband and wife librettists and composer-lyricists, took the thousands of stories of passengers and residents on that infamous day, September 11, 2001, when those jets landed in Gander Newfoundland, and turned them into a heartwarming award-winning Broadway musical.
The 90-minute show is drawn from real people's experiences in Gander on Sept. 11 and on the subsequent days, and  turned them into 12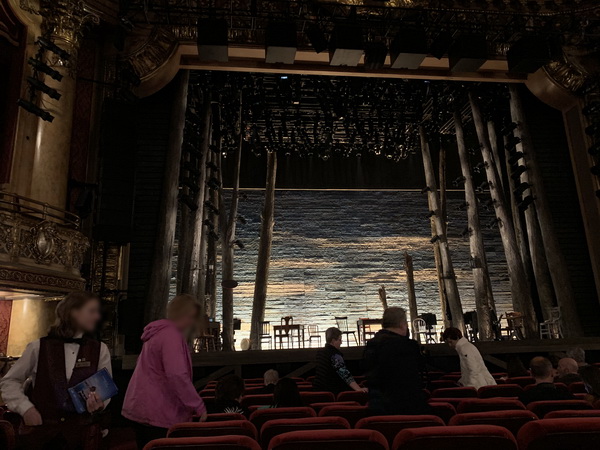 composite characters: American Airlines Captain Beverley Bass – the first woman captain in the airline's history, gays, an anxious passenger worried about a missing relative, a man ignored because he looked Mid-Eastern, Southerners, Northerners and foreigners,  These terrified passengers are set down by frightening unexpected circumstances in an unfamiliar land, and are forced to depend on the kindness of strangers.
One can't even imagine the needs of so many people, besides language, religious and cultural barriers on top of it. Cultures clash and nerves run high, but uneasiness turned into trust when the Newfoundlanders came through with untold hospitality, opening their hearts, their homes, their schools and their stores. When a volunteer went to round up supplies at the town pharmacy, the manager simply said "Take whatever you need off the shelves".
The dozen in the cast are marvelous, and they somehow 3-D print themselves into a community of people. It's truly an ensemble, all equally acting and singing their hearts out. To me the superlatives have to go to the set designer, as I've never seen chairs star in a show before. Bob Verini of Variety wrote, "passengers and officials…, shuffling set designer Beowulf Boritt's furniture pieces into a range of evocative public and private spaces".
Come From Away is now the longest-running Canadian musical in Broadway history. Producer Corey Brunish said, "It's about how people respond to tragedy." It shows, he said, that "there's hope in the world, there's hope for us as a human race." "I can't imagine a musical we need more right now", Entertainment reported.
Now that eighteen years have passed, you can google the story and learn that the gratitude grew into enduring friendships, and how the passengers paid it forward.
Come From Away is "celebration best of humankind, and an uplifting piece of art for all our times" said The Daily Beast. Go see it and uplift your life.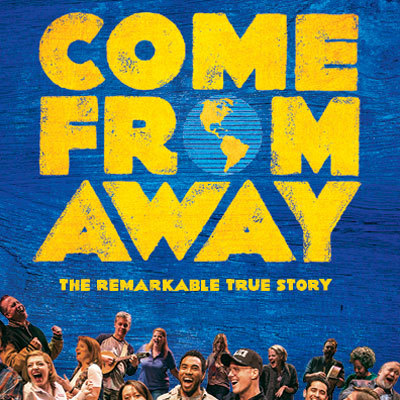 Location: Elgin Winter Garden Theatre
Address: 189 Yonge St, Toronto, ON
Dates: til September 29, 2019
www.mirvish.com
Smart Shopping tip: Mirvish is proud to offer CAA/AAA Members up to 25%* on select shows. … view the Visit the Come From Away show page show page … USE CODE MIRVCAA