Sixty multi-generational artists are showcasing their skills at the DDO Fine Arts and Crafts Holiday Market held at DDO's beautiful Community Centre Building. Spread out over 2 floors, you can wander the four rooms and also ogle the Artists' Association of Dollard's annual exhibition. Make sure you make it to the top to enjoy the view from the heated outdoor rooftop terrace, l'Étoile filante, with a menu of holiday-themed drinks.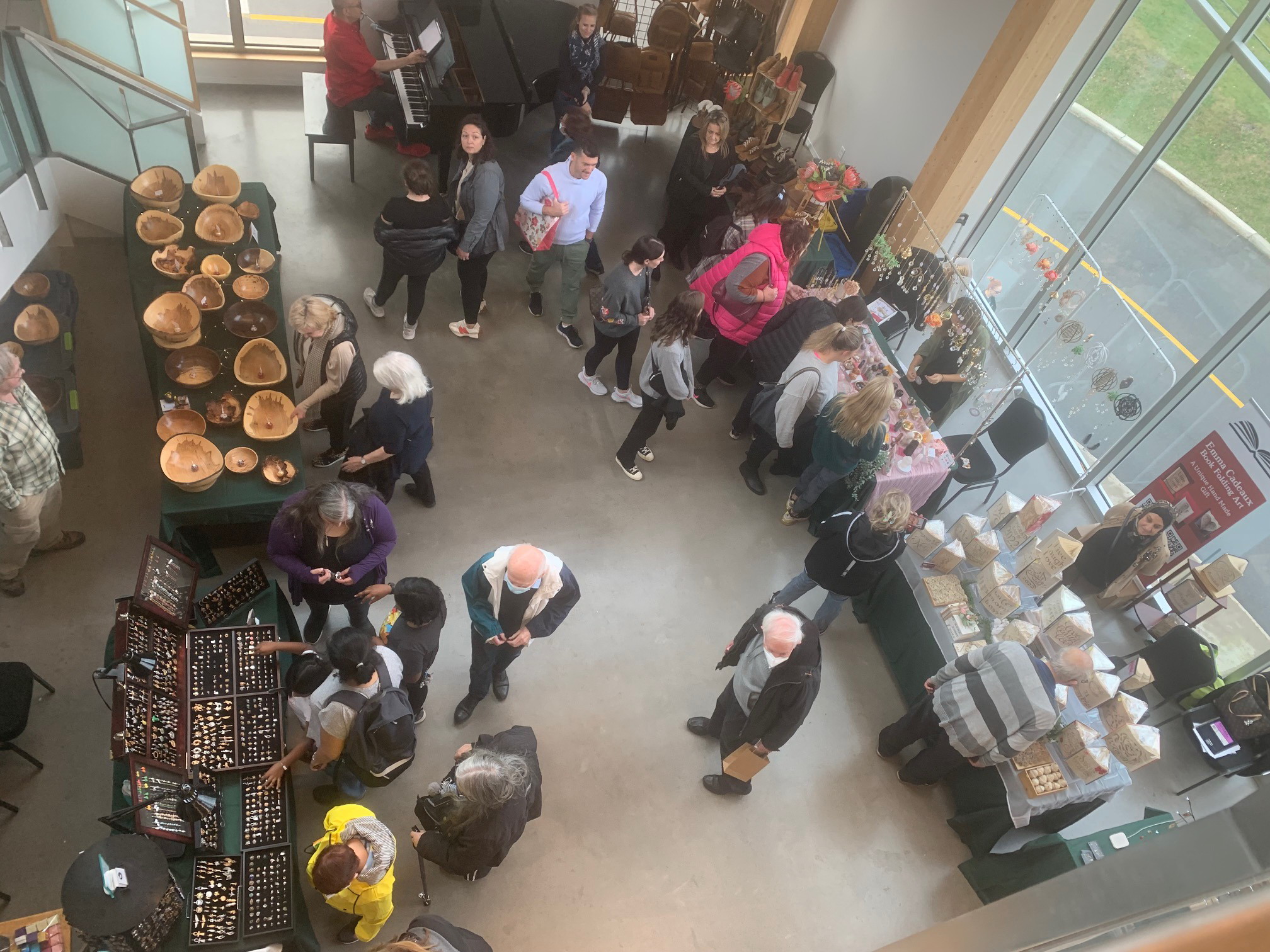 Admission to the Holiday Market and all events is FREE along with free parking and coat check
Wend your way through the tables of goodies including: jewelry (Silver Dragon), floral arrangements (Zu Zu), accessories (Elie's Bows and Lulu's Lanyards), woodworking (Fraser and Son and John McCracken), body and skin care (Savonnerie Le Chat Noir Nu), ceramics (Pot de Crème) and gift items (Meraki and Artisanat Noha), along with pet products, photography, stationery, paintings, pieces from the Beaconsfield Quilters' Guild, and holiday decor. Sheep and goats from Microferme Retour au Source help out too as humans craft wool dryer balls, soaps and natural wool right from the source.
Handcrafted edible treats go from decadent to wholesome like Zano Macarons, La Tarterie, Gluten Free Dreams, Bals Provisions, Lab à Mémé, and Chocolat comme ça.
Last year I spotted leather jewelry and card cases, wooden bowls and boards, winter hats and gloves, chocolate, fur ponytail bands, crystals, pottery, pet bows and bowties (okay for humans too), mosaics, soap, paintings, small human sculptures, jewelry, wall sayings, Christmas decorations, baby gifts, button and bead art.
After you walk around the main level's two rooms, don't forget that hiding in the back is a windowed Craft Cafe with snacks from Boulangerie Mira. On the second level, you can peruse two more rooms and then look for a doorway which leads to the heated terrace with wide views.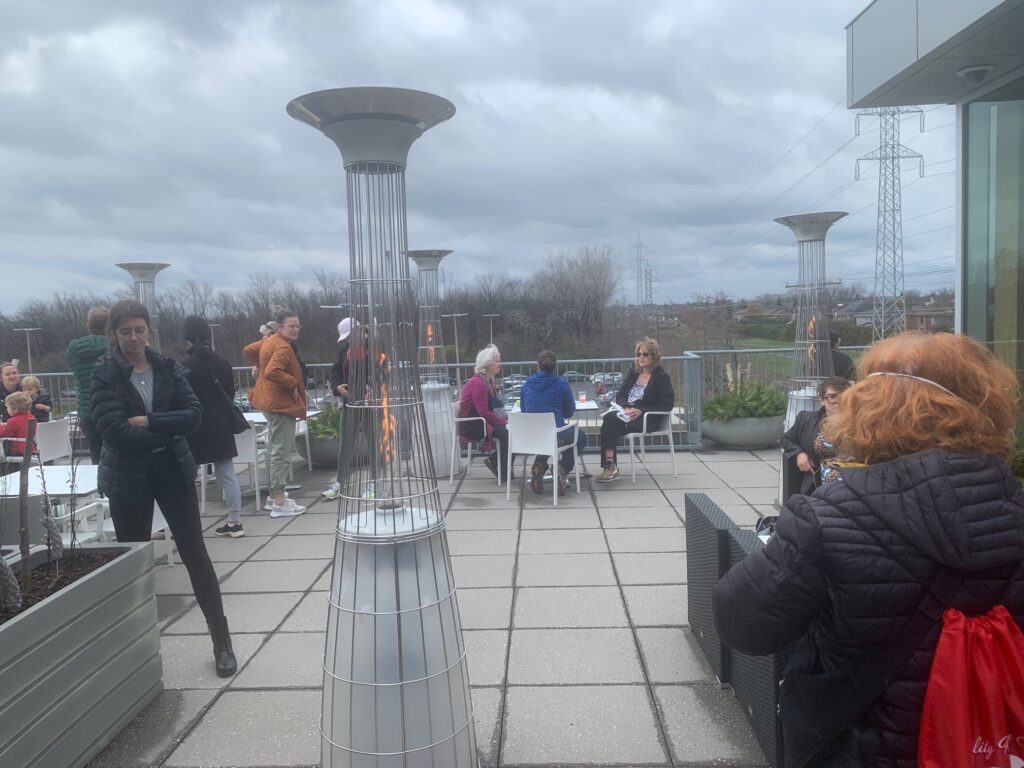 Don't shop online this year; Head out to support your neighbours and buy their artistic wares in this welcoming atmosphere situated in a beautifully designed building. Some vendors even give a percentage of their sales to good causes. Here, creative passions are shared and livelihoods supported directly (instead of large chain stores). There's something for everyone in the family – even you!
Location: Dollard des Ormeaux Civic Center 12,001 boul. de Salaberry, DDO
corner: Lake Rd
Dates: Sat & Sun Nov 11 & 12
Hours: 10-4
Wheelchair accessible; public transportation nearby
web site: https://centreartsdollard.com/holiday-market
contact: Special Events Coordinator, Megan Bradley: 514-684-1012 ext. 220 | mbradley@DDO.qc.ca