Schwartz's The Musical was such a success when it played here 7 years ago that Centaur Theatre's artistic director Eda Holmes decided to bring back the original cast as a treat for their 50th Anniversary celebrations. This hors d'oeuvre is being offered this weekend only. It's been re-sandwiched as a musical reading, so you get all the best parts – the funny musical numbers along with the clever spoken words. The storyline: a Torontonian trying to come here and buy Schwartz's in order to franchise the concept. There is a wonderful  melange of Toronto/Montreal angst, love, Montreal's special "characters", Jewish humor, the history of Schwartz's and as always, Quebec government regulations thrown in.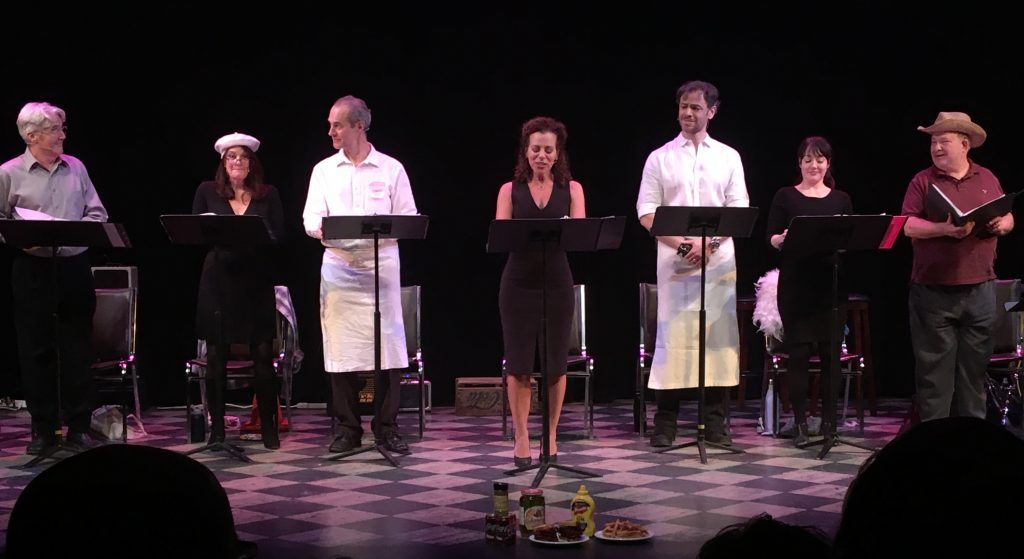 The show is a must for any Montrealer, as Bowser and Blue and Gazette columnist Bill Brownstein have written about all our dirty little secrets and in jokes. Loved the repartee using Metro station names! George Bowser and Rick Blue are onstage too, and even have small speaking roles doing credible acting jobs. Loved watching their faces as they enjoyed watching their numbers come alive onstage.
Bowser and Blue's score, always with creative wordage, is available to take home so you can appreciate the subtleties of their humor. You can sing along with the original cast to all the great songs, including: Why is Saint-Lawrence called the Main?; It's my fault; They kicked us out, The Promise and, of course, Schmutz.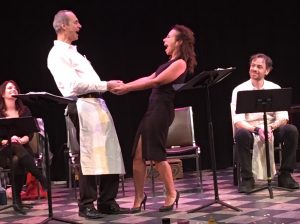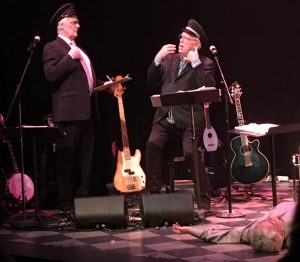 The cast is cast perfectly for their parts. So if you missed it the first time around, hurry over to the Centaur Theatre this weekend. It could be a memorable holiday gift for someone in your circle. And you can buy the T-shirt to remember the taste of it.
Location: Centaur Theatre, 453  St. Francois Xavier
Phone: 514-288-3161 or 514-288-3161
Dates: Dec 15 -Dec 16
www.centaurtheatre.com